The World's Simplest

SCREEN RECORDER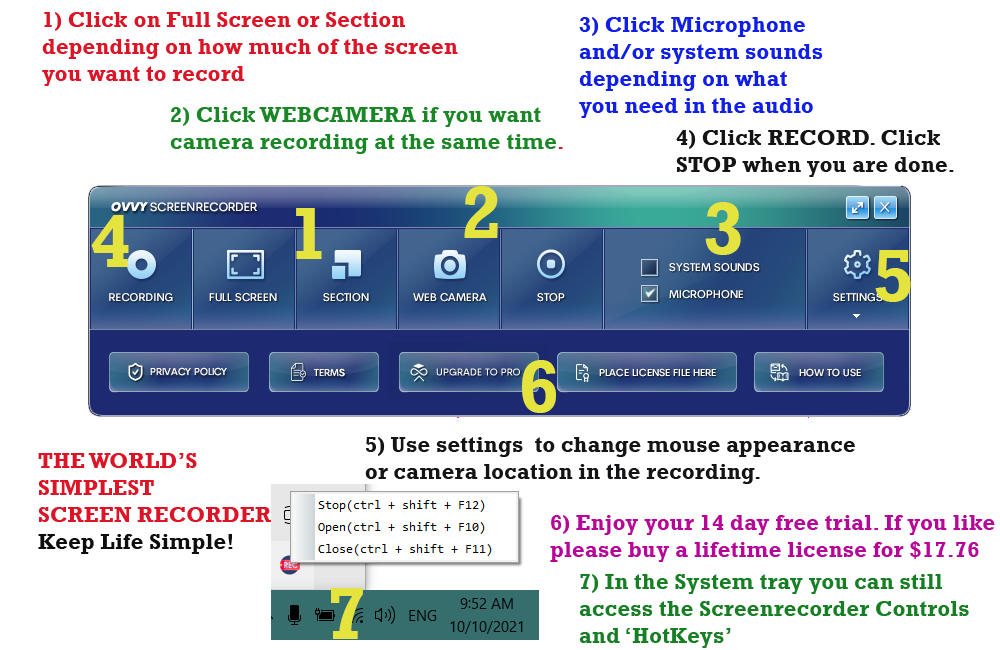 THE ULTIMATE PRESENTATION MAKER !

Rock your next presentation, record it with the Ovvy Screen Recorder. Simple , powerful and built with your needs in mind.
Try for an entire 14 days, and the videos you create will NOT be watermarked. We play fair, because we believe you deserve the best software and the best terms.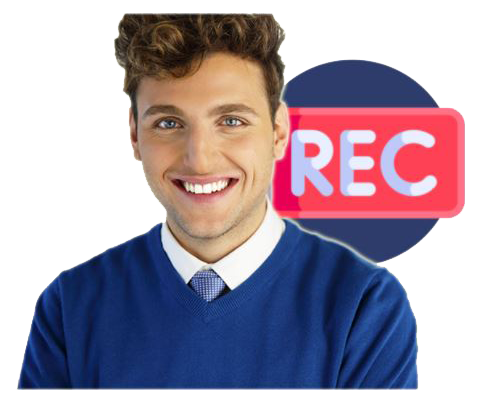 THE FLEXIBILITY OF A JET FIGHTER
You can record the entire screen or part of the screen that you select manually. If you feel like it you can change all kinds of settings, but for most of us, the default works good. You can create recording windows of any dimensions that you please, for example if you are recording for Instagram or facebook or youtube, or google, you may want to use different kind of recording dimensions. These are drag and drop window dimensions.
GRAB THAT CAM RECORDER BY THE NECKTIE!
And in addition to these powerful screen recording features, that blows out of the water many expensive competitors, Ovvy SCREEN RECORDER also capture the input from your webcam or other plugged in cameras. You can decide which part of the video you want your handsome face to show, and this makes a big difference if you are making an instructional video for school or even for youtube.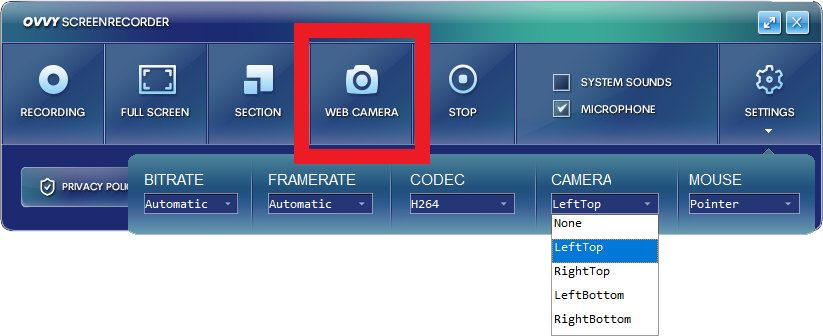 AUDIO RECORDING THAT WILL KNOCK YOUR SOCKS OFF
Want to record that movie clip that is playing on your screen, and add your voice over from your microphone? You can do both at the same time. The Ovvy Screen Recorder can effortlessly grab the audio from your microphone as well as audio from whatever is playing on your computer.
SIMPLE AND SOPHISTICATED. OVVY WILL MAKE YOU SMILE
All these high end sophisticated features can be yours forever for just a small one time payment that helps us pay our brilliant and talented programmers and designers who work to bring you software that changes lives and creates happiness.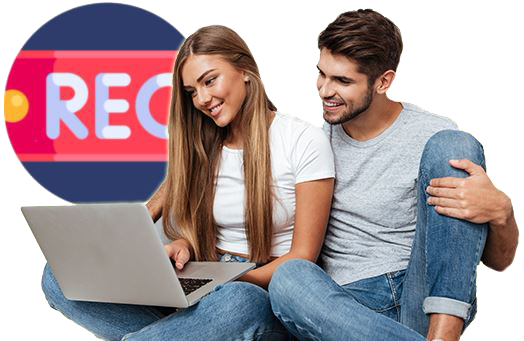 DOWNLOAD NOW AND LOVE IT FOR TWO WEEKS
BUY A LICENSE , LOVE IT FOREVER
YOUR PC , YOUR RULES, YOUR SOFTWARE!
No monkeying around with online based screen recorders. Safety first. Ovvy Screen Recorder stays on your PC, does not connect with any strange nameless servers, you are in total control always.
SOMETHINGS ARE FOR EVER. OVVY IS ONE OF THEM.
Once you try and love Ovvy Screen Recorder , the next step is to buy a lifetime license. We are a family based company that believes in lifetime commitments. When you buy a Ovvy SCREEN RECORDER license, you are not getting a weekly monthly subscription, you are getting a lifetime, forever license to use on your computer.